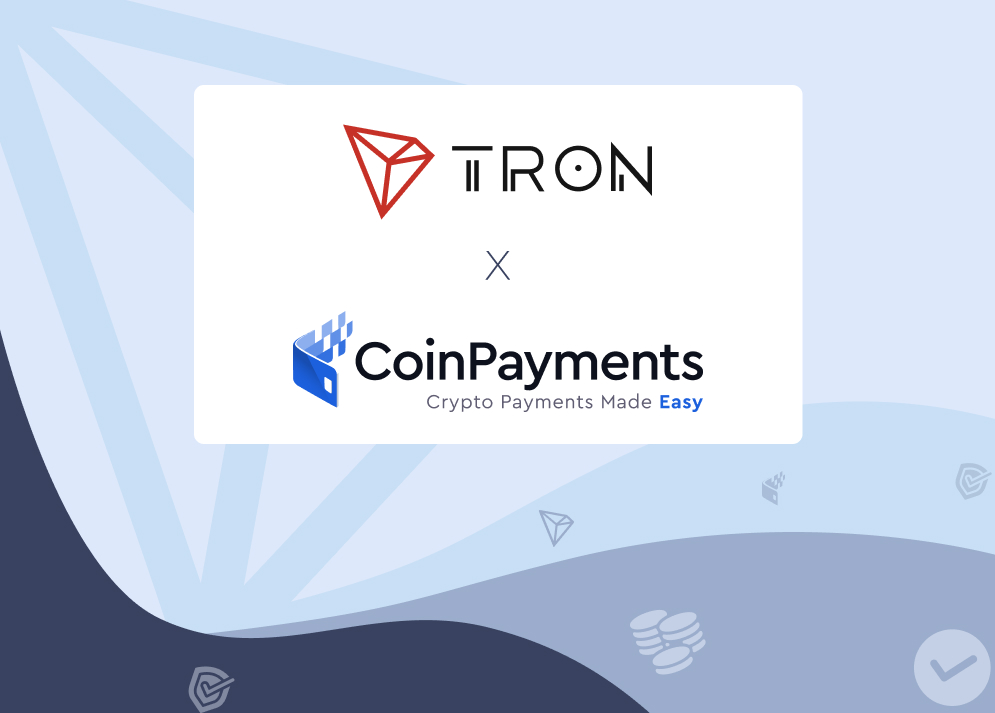 We're excited to announce that CoinPayments has added support for TRC-20 tokens so our merchants can now accept TRC-20 based USDT, TUSD, USDC, and other tokens on the TRON blockchain.
Since 2017, the TRON Foundation has been dedicated to building the infrastructure for a truly decentralized Internet where the TRON Protocol offers scalable, high-availability, and high-throughput support that serves as the foundation for all decentralized applications in the TRON ecosystem. The blockchain also uses an innovative, pluggable smart contract platform with improved compatibility, scalability, and accessibility.
Being one of the largest blockchain-based operating systems in the world, TRON can support an enormous number of users within its applications and deliver a more reliable network structure, user asset, intrinsic value, and a higher degree of decentralization consensus with an improved rewards distribution mechanism. One of the TRON sidechain projects includes DAppChain with a goal to help DApps to operate on TRON with lower energy consumption, faster speed, and enhanced safety, providing unlimited capacity for TRON's main network.
TRON Foundation has issued its own MainNet token called TRONIX (TRX) which is based on the TRON Protocol and is known as TRX. TRX is the basic unit of accounts on the TRON blockchain and is also a natural medium currency for all TRC-based tokens. TRX connects the entire TRON ecosystem, with abundant application scenarios that power transactions and applications on the chain.
One of the most popular stablecoins on the network is USDT which is the USD-pegged stablecoin issued by Tether on the TRON network. The token is able to complete issuance, holding, and transfer via smart contract on TRON, with a completely transparent process, very low transfer fee, and instant delivery; it is also able to write programs that are highly expandable based on smart contract. TRC-20 based USDT enables interoperability with TRON-based protocols and Decentralised Applications (DApps) while allowing users to transact and exchange fiat pegged currencies across the TRON Network.
Accepting payments in USDT, TUSD, USDC or any other TRC-20 token is easier than you think with CoinPayments, as we now offer full support for the TRON-based tokens in our wallets and through our payment plugins and APIs. CoinPayments is a global payment gateway that enables users to easily transact with more than 2,200 different cryptocurrencies hosted on its platform. Since 2013, CoinPayments has cemented itself as an industry leader, helping fuel crypto adoption by offering fast, secure, and easy-to-integrate solutions for merchants to start accepting crypto payments. These include shopping cart plugins with major eCommerce platforms, tailor-made APIs, digital wallets, and a host of other business tools. CoinPayments is currently active in over 190 countries and territories and serves more than 70,000 merchants globally.