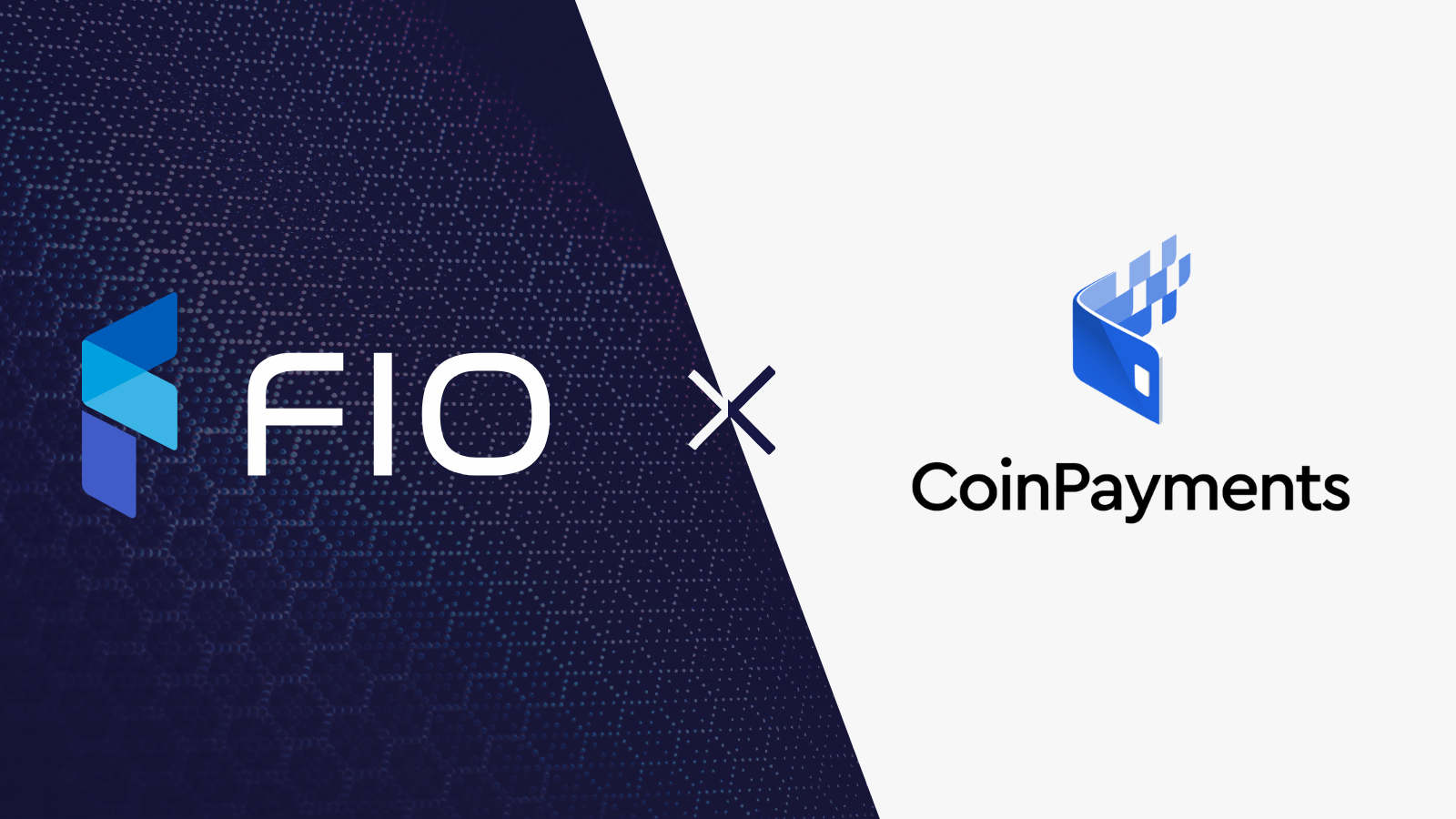 How is cryptocurrency actually being "used"? This is the most common criticism leveled at crypto enthusiasts. After all, a "currency" is something used to buy stuff – but buying stuff with crypto has always faced three big challenges:

Volatility: Purchasing items with a coin that's highly variable in value is a barrier for both the buyer and the seller. However, stablecoins – like USDT and USDC – have solved that dilemma.
Gas Fees: The cost of gas fees required for a payment can be prohibitively high on proof of work chains. But the advent of low-gas-fee chains – like Bitcoin Cash, EOS, Binance Smart Chain, and, soon, Ethereum (with its move to proof of stake) – solves that problem.
Payment Process: Paying with crypto has been historically cumbersome, complicated, and downright risky. Errors as simple as a typo in the public address can lead to a failed transaction (at best), and a complete loss of funds (at worst).
Fortunately, with CoinPayments's integration of the FIO Protocol, online shoppers can now transact in the cryptocurrency of their choice in an easy and error-free way.

Even the most ardent crypto enthusiasts can probably acknowledge that they have felt a bit of anxiety when trying to purchase something with crypto. The process of copying and pasting a complex public address is delicate; the fear of sending tokens to the wrong chain — like sending USDT (ERC20) to a USDT (Omni) address, for instance — and consequently experiencing a complete loss of funds is real; and the risk of accidentally sending the wrong amount of token, causing the purchase to fail, is an error that often creates a lengthy support process for the customer at a high cost of resolution for the seller.

What's more, sometimes, customers that pay with crypto need to return things. Historically, this has been a convoluted process that often requires the seller to reach out to the customer for a public address to which they can issue a refund – and then the sending of that refund is fraught with the same risks that the customer experienced while paying.

Crypto payments made even easier with FIO
CoinPayments' FIO Protocol integration allows customers to pay with crypto without the need to use long wallet addresses. Instead, all they have to do is enter a simple, human readable FIO Crypto Handle (e.g., cryptofan@hodl) at checkout.
This FIO Crypto Handle is tied directly to the customer's FIO-enabled wallet. Once the FIO Crypto Handle is entered during checkout, a FIO Request for payment is sent via the decentralized FIO Protocol to the associated wallet for confirmation. This FIO Request includes the correct purchase amount, the type of crypto used for payment, and the underlying public address tied to the transaction. Quickly and easily, the customer can review the transaction details for accuracy, confirm the purchase with a single click, and completely mitigate errors that result from incorrect public addresses, blockchains, or token amounts.

And with CoinPayments' FIO Protocol integration, returns are a breeze. Because the seller has already transacted with the customer's FIO-enabled wallet, refunds can be easily issued back to the customer's FIO Crypto Handle without the high-touch process of exchanging a complex public address.

FIO-enabled wallets currently include Edge, Guarda, Coinomi, Shapeshift, Trustee, Infinito, and Midas, with additional wallet support on the way.

CoinPayments and the FIO Protocol work together to improve the user experience and remove the potential for loss-making errors. This integration allows customers and eCommerce businesses alike to transact in crypto more confidently and paves the way as a critical step for mainstream adoption of cryptocurrency-supported eCommerce.

Check out this video to see firsthand how easy the FIO Protocol makes transacting in crypto on CoinPayments-supported eCommerce sites: FIO Requests and CoinPayments: Online Shopping With Crypto Made Easy