CoinPayments is proud to announce its partnership with Soxax in hosting their ICO. The crowdsale begun on April 15, 2018 and its platform is projected to be released by June 2018.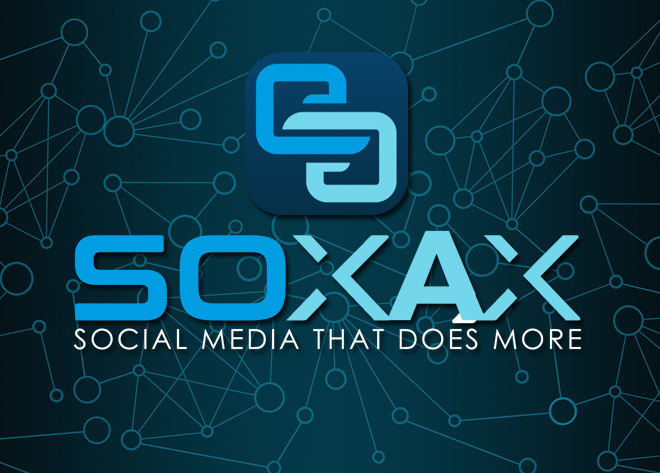 Built on a proof of network and proof of social algorithm, Soxax is a safe, transparent, decentralized social media platform designed to reward users for engaging in, sharing and creating content.
Soxax will help protect user's data and their privacy by leveraging the state-of-the-art features of a blockchain network. End to end encryption allows for user's data to be stored securely within the platform without ever becoming compromised, tampered or sold to third party marketers.
Although the 3rd party sale of private data has long been facilitated by social media networks, and in recent news even highlighted as a true breech of privacy, many marketing tech vendors, and marketers in general, don't have direct relationships with users, so they entrust third-party data that's often obtained without the user's knowledge.
Soxax was created to put the power of digital marketing directly into the user's hands, by giving them value for their time and money while offering them the choice of fully encrypting their data or allowing it to be public.
To participate in Soxax ICO please visit www.soxax.com/ico/  and a simple two step checkout will prompt you to enter the amount, fill in email and other details and lastly, allow you to proceed to the payment page that supports various cryptocurrencies through Coinpayments.
CoinPayments offers the ability to host your very own ICO through the CPS ICOs platform. Find out more details about CoinPayments ICO Services or visit CPS ICOs.