ICO campaigns are used by start-ups to raise funds for a cryptocurrency venture, bypassing the strictly regulated capital-raising process required by venture capitalists or banks. Initial Coin Offerings, although a relatively new phenomenon, have become a focal point of debate within the Blockchain community.
While the regulatory infrastructure surrounding ICO's remains in its infancy, ICOs are still considered a highly-speculative investment, and contributors must be prepared to face volatility and potential loss. In 2017 alone, crypto start-ups raised almost 6 billion USD through ICOs, noting a staggering 40x growth from the previous year.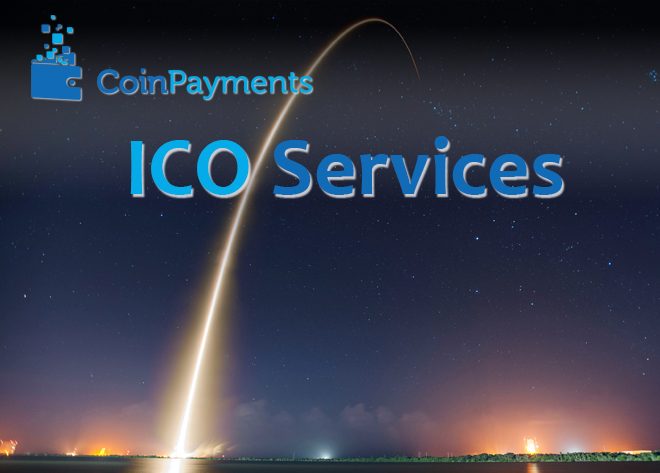 Here at CoinPayments, we understand first-hand what a successful and well marketed ICO launch requires, and having hosted many, we have learned to accurately identify determining factors in launching the ideal campaign. Upon submitting our ICO hosting request form and prior to onboarding, the CoinPayments team will review the applying ICO's details to ensure everything is inline with our terms.
Our ICO hosting service offers a reliable, user friendly interface that allowing ICO clients to accept payments in any of the hundreds of coins supported on the CoinPayments platform. The storage of funds in our secure hosted wallets and the ability to convert any of the coins collected into coins of your choice, are some of the reasons why entrepreneurs worldwide have chosen our ICO hosting service to launch their venture.
By hosting an ICO on our website, clients will benefit from the direct support of a CoinPayments developer for the duration of the campaign, who will assist with the integration of the CoinPayments API, IPN and a live ticker on the website. Additionally, CoinPayments will create a blog post, a social media blast and list your ICO in the CPS ICOs marketplace to drive potential participants to your ICO. We also provide infield guidance by a team of experts who review all the details alongside our client in order to maximize the ICO performance.
CoinPayments has notoriously stayed ahead of the competition by being at the forefront of this emerging industry, and our mission is to enable more merchants, entrepreneurs and their start-ups to flourish in the otherwise fierce and unforgiving world of cryptocurrency ventures.