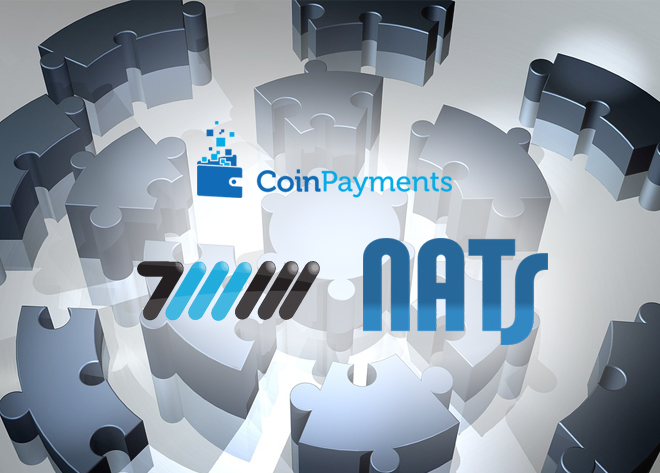 CoinPayments is happy to announce our integration for the NATS platform which went live May 1st and expands our list of clients that work in or with the adult industry. The integration will provide flexible payment options for customers in this space as well as a more secure and anonymous options for purchasing.
NATS is a paysite management and affiliate software solution owned by TooMuchMedia and used by many groups within the adult industry. TooMuchMedia has been a leader in the space offering powerful solutions for their customers. Their NATS platform lets you analyze and maintain affiliate relationships, deliver and track advertising tools, configure unlimited offers, and generate detailed reports.
"Our clients are continually searching for alternative payment solution options for their customers," said John M. of Too Much Media. "The integration of a leading alternative payment solution like CoinPayments to the NATS platform was a no brainer and offers our clients an additional option to capture revenue for their business."
CoinPayments already supports payment processing for several companies in the adult space, including Pornhub, Brazzers, Nutaku, Chaturbate, and now through the NATS integration, Naughty America. CoinPayments is quickly becoming the go-to option for payment processing in the industry, thanks to a supported list of over 100 coins for merchants to accept via payments, over 1,300 coins supported via mobile digital wallets, and low fees of only 0.5% per transaction.
"Cryptocurrency is the ideal payments solution for the adult space, providing cheaper, faster, safer, borderless payments, while eliminating chargebacks," said a CoinPayments company rep. "CoinPayments is excited about our integration with NATS, which will allow their clients to accept payments globally and settle them within minutes on the blockchain, while at the same time providing greater privacy to their customers who pay with cryptocurrency."
If you are a client of TooMuchMedia who uses the NATS platform, submit a support ticket to the TooMuchMedia ticketing system to get it started using CoinPayments. For more info on TooMuchMedia, visit toomuchmedia.com.