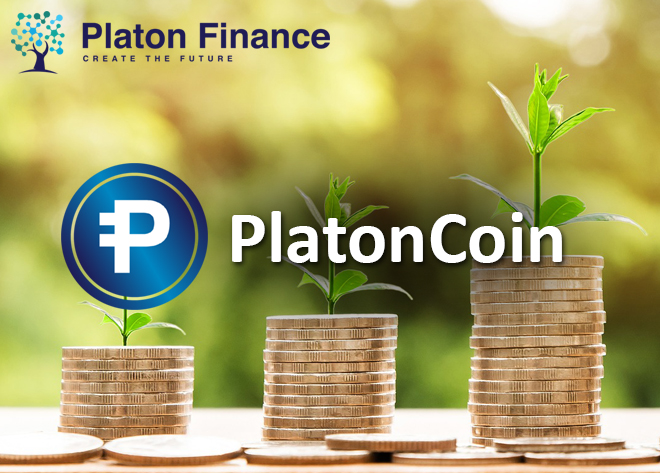 Platon Coin (PLTC): Creating A Future Inspired By You
PlatonCoin Quick Stats
| | |
| --- | --- |
| TYPE: | Token |
| CREATION DATE: | February, 2019 |
| DEVELOPMENT STAGE: | Full Release |
| CURRENT SUPPLY: | 2,293,358 |
| TOTAL SUPPLY: | 21,000,000 |
| ALGORITHM: | ERC20 Token |
| PROOF TYPE: | N/A |
| BLOCK TARGET: | 15 seconds |
PlatonCoin is a new, forward looking cryptocurrency and cryptocurrency platform which aims to address four issues with the industry and its adoption by mainsteam consumers: usability, trust, security, and adoption options. The company wants to bring education and ease of access, as well as a platform which is secure and can be trusted for long term use in the cryptocurrency space. CoinPayments values all four of these pillars, so we're happy to provide support for PlatonCoin (PLTC) payment processing for all our businesses and users.
How Does PlatonCoin Work?
To start, PlatonCoin is the digital currency of the Platon Finance company, a financial outfit which provides a complex solution of cryptocurrency insurance to its users. This is the first kind of insurance of this type with uniquely fintech applications and products.
PlatonCoin is not an ICO project, and therefore can fund through different channels to provide their services and continue developing new features. They have chosen their own path separate from many other ICO based projects, and so far, it appears to be the right one for them.
The coin itself, PlatonCoin, is the main cryptocurrency of the Platon Finance platform. It allows you to use all the platforms, apps, products, and services of the Platon ecosystem as well as use at selected partners of the company. The PlatonCoin is an ERC20 token built on the Ethereum blockchain.
Finally, there is the Platon Club, a membership-based community that is built on the goal of connecting the crypto community with those who are interested to join in but lack the understanding to do so. This bridge between those who are experienced in new digital finance and those who are not will help drive adoption of the platform as well as the coin itself. The Platon Club is the main product of the Platon ecosystem, which includes the cryptocurrency insurance as well as software, exchanges, B2B/B2C, and property investing and purchasing.
Why Choose PlatonCoin?
For those who are interested in joining a growing community of experts and novices sharing ideas and experiences in finance and crypto, the Platon platform is a great place to start. Additionally, the PlatonCoin itself is the driving currency of this ecosystem, and will grow along with the community it supports. So, register on the Platon platform and find out more about PlatonCoin (PLTC) payments.
FURTHER INFORMATION ABOUT PLATONCOIN
PlatonCoin Website | PlatonCoin Block Explorer | PlatonCoin on Telegram