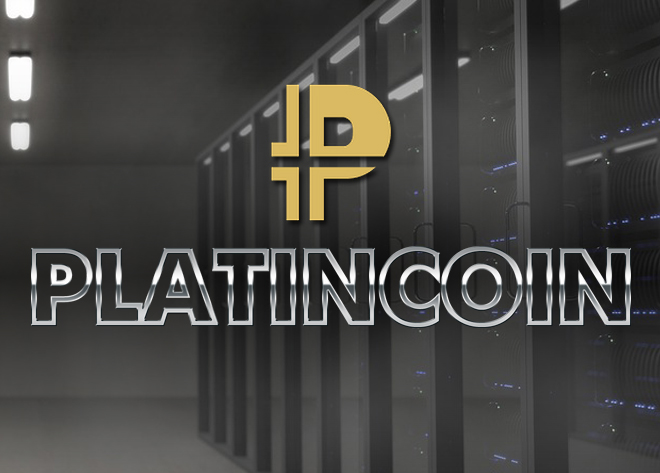 PlatinCoin (PLC): Monthly Coin Minting
PLATINCOIN QUICK STATS
| | |
| --- | --- |
| TYPE: | Currency |
| CREATION DATE: | April, 2017 |
| DEVELOPMENT STAGE: | Full Release |
| CURRENT SUPPLY: | ? |
| TOTAL SUPPLY: | 600,001,073 |
| ALGORITHM: | CryptoNight |
| PROOF TYPE: | PoW |
| BLOCK TARGET: | 90 seconds |
PlatinCoin (PLC) is a new and innovative cryptocurrency that's backed by real assets and investments to give it a greater value compared to pure digital assets. PLC is a third-generation cryptocurrency that focuses on minting rather than mining to reward their users for their work, and to top it off holders are guaranteed a yearly interest on the funds they hold in their wallets. PlatinCoin minting uses an unconventional implementation of proof-of-stake in blockchain, and it doesn't require industrial scale capacities or constant equipment build up to keep up with high spending miners. PlatinCoin focuses on core features, security, usability and simplicity instead of marketing to generate value for its members. For these and many other reasons, we are happy to support PlatinCoin (PLC) payment processing here at CoinPayments.
How Does it Work?
The PlatinCoin system focuses on minting as opposed to mining to create new coins and reward their users who contribute to the community. Users start out by downloading the wallet and signing up to the PlatinCoin platform before renting the equipment to mint the coins. A user who chooses to mint coins signs up to a contract of 36 months to rent the minting equipment. There are several levels of contract to choose from that all range in price and payoff. Once signed to a contract, you will be provided dedicated minting equipment with a unique user ID connected to the PlatinCoin system. Minted coins are credited to the user's wallet daily, so it's easy to monitor and track the growth of assets in the account.
Why Choose PlatinCoin?
PlatinCoin solves many of the issues that are present in Bitcoin. An overview of the issues that it addresses can be found in their BitcoinTalk thread linked to at the bottom of this article, but some of the major ones are:
Dozens of security/crypto related improvements
Elimination of external dependencies
51% attack proof
PlatinCoin is designed to be a simpler, easier to use, more secure Bitcoin. It approaches coin creation in a different way that allows for more inclusive participation in the creation process through minting. PlatinCoin is a long-term infrastructure project that is backed by gold assets and profit from investments in startup business projects, which means there is real, tangible value behind these coins.
For more information about the integration supporting PlatinCoin (PLC) payments, or to learn more about how to integrate our plugins into your store, please get in contact with us.
FURTHER INFORMATION ABOUT PLATINCOIN
PlatinCoin Website  |  PlatinCoin Block Explorer  |  PlatinCoin on BitcoinTalk