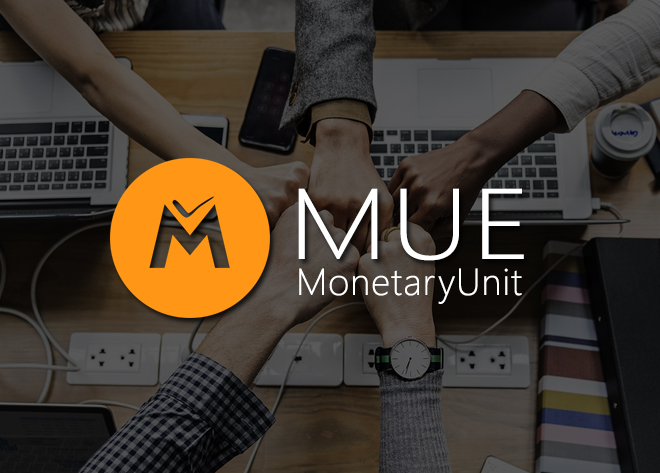 Monetary Unit (MUE): Breaking the Cryptocurrency Mold
MONETARY UNIT QUICK STATS
| | |
| --- | --- |
| TYPE: | Currency |
| CREATION DATE: | July, 2014 |
| DEVELOPMENT STAGE: | Full Release |
| CURRENT SUPPLY: | 135,811,717 |
| TOTAL SUPPLY: | 4,000,000,000 |
| ALGORITHM: | X11 |
| PROOF TYPE: | PoW |
| BLOCK TARGET: | 40 seconds |
The Monetary Unit system is a well-established and respected brand with a mature ecosystem. Its goal is to help break away from the consistent mold that cryptocurrencies are built within.
Launched in the summer of 2014, Monetary Unit is a fully decentralized, self-sustainable and self-governed cryptocurrency project. Their focus is, and has always been, to create a cryptocurrency that is accessible to all and breaks away from the stigma of other cryptocurrencies, which is why CoinPayments is happy to support Monetary Unit (MUE) payment processing via our platform.
Their goal for this project is for it to be accessed not only by the tech experts and wiz-kids, but also by developers, crypto-heads, and the general public alike.
The project's main feature is a special 8-way random hashing algorithm which is designed to preserve the coin's ability to be mined with standard home computers, rather than highly specialized ASIC systems.
How it Works?
The Monetary Unit coin (MUE) is structured according to the Master-Nodes-Model. This business model means that the community owns the management and voting rights, rather than a select group of investors or heavy users. The Master Nodes network also manages a pool of funds to finance the project over the long term.
Monetary Unit users can send money to each other via the InstantSend feature. Anyone who is concerned about data security here can also do this with the encrypted PrivateSend function. In addition, numerous shops accept the currency as a means of payment.
The currency is also becoming increasingly lucrative as a miner. It addresses more miners and provides additional safety and a higher hash rate.
Other features of the currency include:
Instant Transactions: For urgent transactions a payment can be instantly received and confirmed by the recipient via the InstantSend function.
Self-Sustaining: The economic design of Monetary Unit means that 10% of all created MUE is reserved for the benefit of the project ecosystem.
Long Term Low Inflation Rate: Inflation is going to be about 3% MUE per year, which promotes the use and distribution of MUE.
Why choose Monetary Unit?
Within the cryptocurrency industry MUE is a well-established and respected brand with a mature ecosystem. The rate of growth since launch and the potential to continue this trend is all the evidence you need to see that MUE is heading in the right direction.
Plus, because of a recent migration to a new code base, the cryptocurrency is now able to reach a larger market of miners and brings added security, as well as a likely rise of hash rate. Proposals put before Master Nodes allows for a democratic process over future decision making, unlike other currencies in the crypto space.
On top of the great technical specs and the many exciting projects on the horizon, the coin is maintained by a friendly and committed community dedicated to increasing the adoption of Monetary Unit (MUE) payments globally.
FURTHER INFORMATION ABOUT MONETARY UNIT
Monetary Unit Website  |  Monetary Unit Block Explorer  |  Monetary Unit on BitcoinTalk